We will get there however we need to.

if you close deals in Texas

this is really URGENT AND

IMPORTANT NEWS !
(1)There are still excellent independent loan closers in Texas!
(2) They have created a website.
(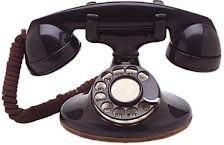 3) No signing service is involved - look at our agent list, locate the county and RING, RING; call the notary! you can pay less for a much better work product; and- You will be sure that the notary handling your loan has done AT LEAST 150 loans. (Some of us have done 500, 700, even 3000!)
We do not want signing services to be involved because the fees become very diluted...and the service takes a large cut leaving barely enough to hire a seasoned notary...your loans are often being handled by very new and inexperienced people. sometimes they do well...but why take a chance on who handles your loans.
Resumes and references can be provided.
This group's members are seasoned business people. Most of them do this full-time.

Many of us also do commercial loan inspections!

The notaries you will find at

www.texas-signing-agent.com will saddle their pig or they'll borrow the neighbor's alligator and they will get your loan DONE just like YOU would want it done.

we are professional and punctual.

we all do edocs.

CALL / FAX THIS NUMBER OR USE OUR DIRECTORY AT:

YOU CAN EMAIL OR

CALL THE NOTARY DIRECTLY.

TEXAS NSA NETWORK

LOCATED ON THE WEB AT

This important information was sent to you from Brenda Stone - an independent loan closer based in College Station, and Bryan, Texas. Brenda is the founder of the Texas NSA Network. She also sent this email to you without giving all members a chance to approve it, so please do not blame them for the butcher job she does on the marketing materials.

You can contact Brenda at 877-829-8395 to inquire about the Network. . IF YOU WANT TO USE ONE OF OUR CLOSERS PLEASE DEAL WITH THEM DIRECTLY! Brenda's email is agent@TexNotary.com .

YOU ARE GOING TO LOVE US! I promise!

Brenda Stone's resume is here for her notary work.

Her inspection work marketing materials are here.

REVERSE MORTGAGES?

yes! we specialize in them.

Now, what that means is we actually read, educate ourselves and make sure we can deal with any questions by pointing to answers in the documents, or by calling the loan officer or title company.

We do rev morts very patiently and with great care.

Read more about our reverse mortgage work here.

===========